Shop the 2022 Harvest Collection, including Harry Potter™!
For the first time ever, we're featuring Harry Potter™ products in the Harvest Collection, and we couldn't be more excited! The lineup includes a new warmer, Scentsy Bar and even a Hedwig™ – Scentsy Buddy, plus returning fan-favorites, so there's something magical at every turn. Please note that the Hedwig™ – Scentsy Buddy will include the Scent Pak of your customers' choice, and will not come with a preselected Scent Pak in a specific fragrance.
And of course, you'll fall for everything else the 2022 Harvest Collection has to offer, from gorgeous new and returning warmers and fragrances, plus Clean, Body, Laundry and Kids products designed to celebrate the season.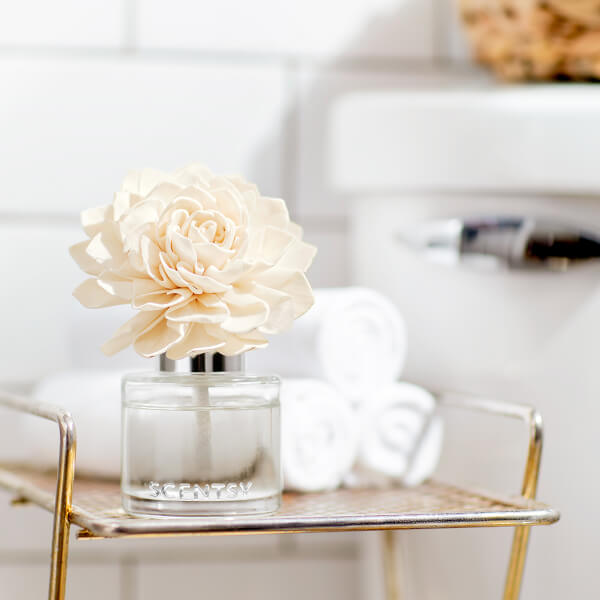 Buy Scentsy products online and have them shipped directly to your door!
Ask me how to get FREE shipping! Shop Scentsy now!
Feel the power of Black Panther with a new warmer worthy of the king of Wakanda. We're also bringing back the Black Panther Collection!
Browse the 2022 Fall/Winter Catalog!
Scentsy offers stylish, innovative and customizable products designed to Warm the Heart, Enliven the Senses and Inspire the Soul. The Scentsy Diffuser instantly fills the air with world-class fragrant all-natural and essential oils, while Scentsy's flagship product line of scented, wax bars heated in handcrafted warmers provides a safe, personal alternative to traditional candles. Additional product lines include on-the-go fragrances, laundry care, inventive cleaning solutions and luxurious personal care products for women, men and kids — all featuring exclusive Scentsy fragrance.
What are wickless candles?
A wickless candle is a highly fragrant wax bar that is warmed to release fragrance into the air. Because the wax is gently warmed rather than burned, it can hold more fragrance oil than a traditional candle. And because there is no flame, there is no smoke or soot. Scentsy wickless candles are a safer alternative to traditional candles.
How is the wax warmed?
Our beautiful warmers house a low-watt light bulb or heating element that slowly melts fragrant wax, filling your home with one of more than 80 distinctive and long-lasting fragrances.
No Open Flame
Our warmers use a low watt light bulb to melt the fragrant wax, so there's no open flame to potentially cause a fire.
No Smoke or Soot
Because there is no open flame on our warmers, there is no smoke or soot to worry about.
Easy Clean Up
Our fragrant wax is easy to clean up if you do happen to spill some of it. Just use a hair dryer over a paper towel to wipe up the spilled wax.
Wide Variety of Products
Our products consist of more than just wickless candle warmers. We have essential and natural oil diffusers, body products, laundry care products, room sprays, and cleaning products, just to name a few.
Lifetime Warranty
All of Scentsy's products have a lifetime warranty on manufacturer defects, so you can purchase with confidence.
Me!
I will be available to assist you in scent selection, product satisfaction, up to date information, and customer service. I value my customers!